"I am using After Effects and DaVinci Resolve. The Lumix GH6 I record with records in 5.8K .MOV which After Effects doesn't recognize nor does compressor. I want to know what to convert the .mov file to make it compatible with After Effects but to also avoid ruining the quality of the video image. Any suggestions?"
"I've been given lots of MP4 files to edit. I realise I need to convert these files before I can import them into After Effects. The question is what compression should I use? H.264, MPEG-2, the list is endless. The end result will be exported for the web. If it helps, the footage was recorded on a Panaonic Lumix GH6."
Does After Effects work with Panasonic Lumix GH6 5.8K and 4K .mov/.mp4 footage? Some say yes and some say no. Do not be surprised. The MOV and MP4 footage captured by Lumix GH6 is quite different with other 4K digital cameras, and incompatibility exists among different camcorder manufacturers. H.265/HEVC encoded footage does not work well with video editing software except for few ones. Despite of this, H.264 codec is acknowledged as a universal codec for camcorder videos, especially for 4K contents. The advanced compression method of H.265 results in much less storage and the same picture quality comparing with H.264. However, the highly-compressed content are not so friendly for editing software.
How to Edit Lumix GH6 Video with After Effects Natively?
How to get After Effects working perfectly with Lumix GH6 H.265/HEVC footage? A best way is to convert Lumix GH6 H.265/HEVC to MPEG-2 codec, something that After Effects Native Editing Format.
What you will need is this Acrok Video Converter Ultimate (Windows Version | Mac Veraion). This simple but poserful converter can with its build-in codecs can handle Panasonic Lumix GH6 files at 5728 x 3024, 4096 x 2160, 3840 x 2160; support outputting interlaced video as original or deinterlacing it to get better video quality from your camera. If you can't load Lumix GH6 Apple ProRes footage into After Effects for smooth editing, you can use this software to transcode Apple ProRes to After Effects supported format.
Free download Lumix GH6 Video Covnerter for After Effects
Convert Lumix GH6 MOV/MP4 to After Effects best editing format
Step 1. Load your video footage
Once you run it, click "Add File" icon to load your source Lumix GH6 MOV and MP4 files. When the video files are loaded to the H.265/HEVC Video Converter, you can view the videos from the Preview window. Simply select an item and click the "Play" button. When the video is playing, you are allowed to take snapshoot by clicking this "Camera" icon under the Preview window.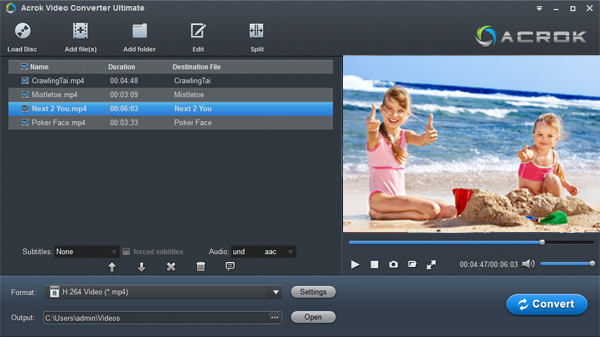 Step 2. Choose output format
MP4/MOV to After Effects Converter features two optimized format presets for Adobe editing software, one is "Adobe MPEG-2 (*.mpg)", and the other is "Adobe MOV AVC (*.mov)". Here we select MPEG-2 for example.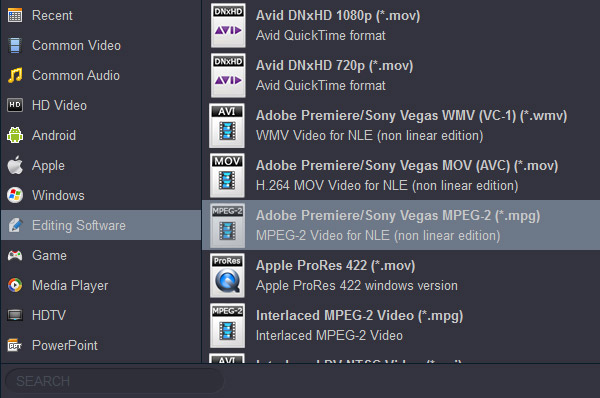 Step 3. Adjust parameters
If the default settings do not fit your needs, you can click "Settings" button to adjust audio and video parameters as you like.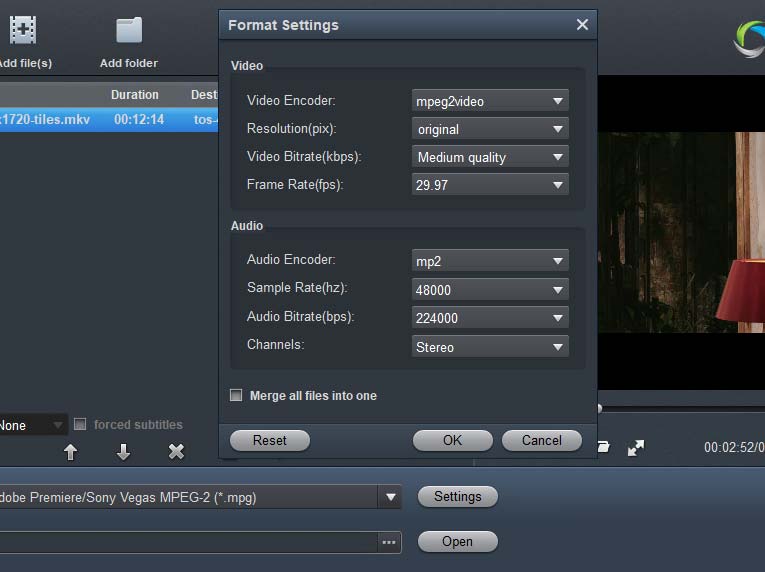 Tips:
You can know the whole output file size of your videos in this UI, the bottom of this table will show detailed information of it.
Step 4. Edit Lumix GH6 video
Acrok Video Converter Ultimate is a lightweight video editor and video compressor. It can meet all the common video editing demands with easy-to-use interface. And you can compress video and combine videos with this useful all-in-one video tool effortlessly. You can Trim, Crop the loaded Lumix GH6 video; Add Subtitle onto own video; Add Watermark or 3D effects onto the video.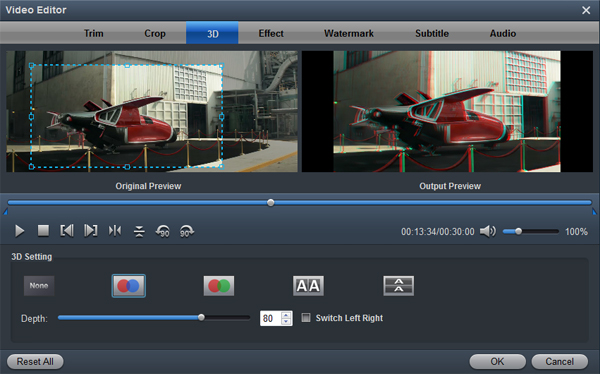 Step 4. Start video conversion
Click "Convert" button and the selected video files will be converted to MPEG-2 MPG. You may check the converting progress and set auto shutdown in the conversion window. After conversion, click "Open" button to find converted footage in case you forget to set the file location before the conversion.